Below are the highlights of 2019.
Nov
Enjoyed a wonderful Thanksgiving dinner with Andrew and his girlfriend and some neighbors. We smoked both a turkey breast and a brisket on the Traeger for around 8.5 hours. Delicious!
Bought a new 65" TCL (Chinese) 4k Roku HDTV for the basement on Black Friday. Andrew got the Samsung 50" this replaced for his new apartment.
Also got Eileen a new Fitbit Versa 2 and some other presents for ourselves. We aren't usually big Black Friday shoppers, but something set it off this year.
Oct
Aug
Andrew began considering moving into a different apartment. His car was finally in need of more repairs than would be worth the money. So we gave him Eileen's 2015 Fusion hybrid and bought Eileen a 2019 model.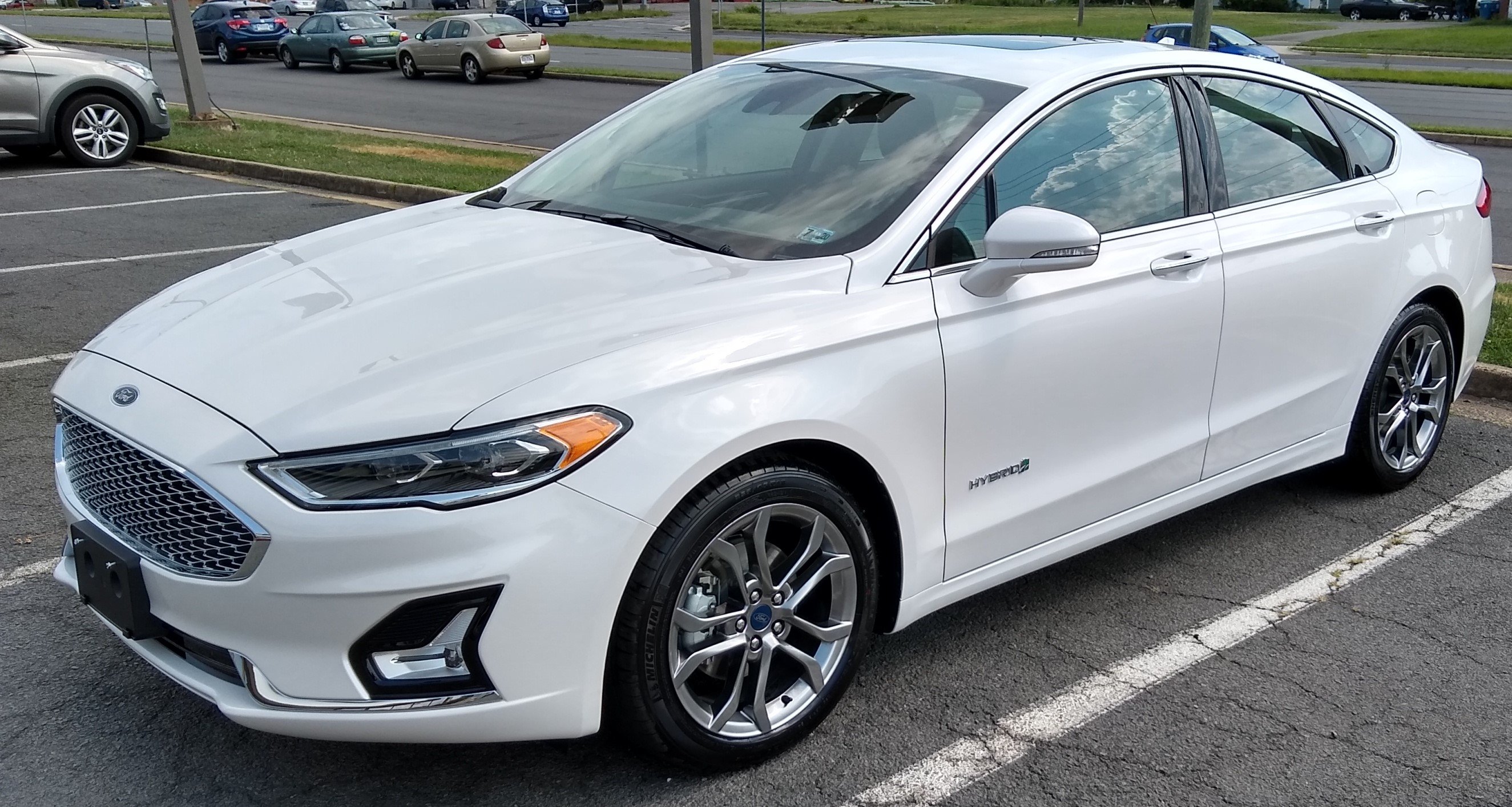 Bruce attended his high school class 45-year reunion. He chaired the reunion committee again this time, put up a website, etc.
Jul
Bruce, Eileen and Andrew went to NYC for Independence Day where they spent some quality time with her cousin, Andrew Bergman, and watched the fireworks from his apartment building's rooftop over the Hudson River with Manhattan in the background and the Brooklyn Bridge in the foreground. Spectacular!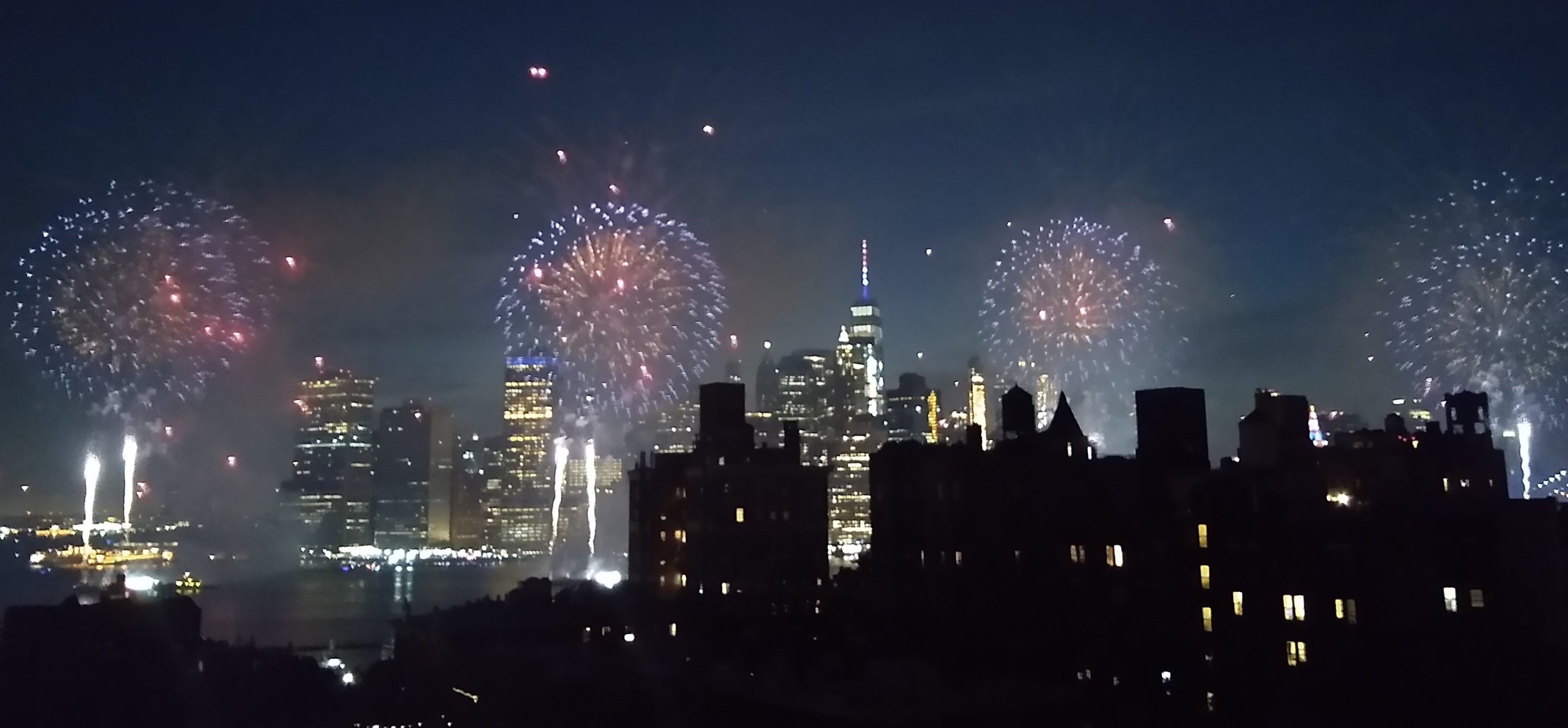 Bruce did more research into e-bikes and discovered other types of propulsion. He decided to convert his old Giant hybrid into an e-bike with a mid-drive torque-sensing motor. Unlike his Surface 604 Colt, this one provided assistance based on how hard he pedaled, which forced him to work harder. He preferred this mode of propulsion and sold his Colt to a neighbor.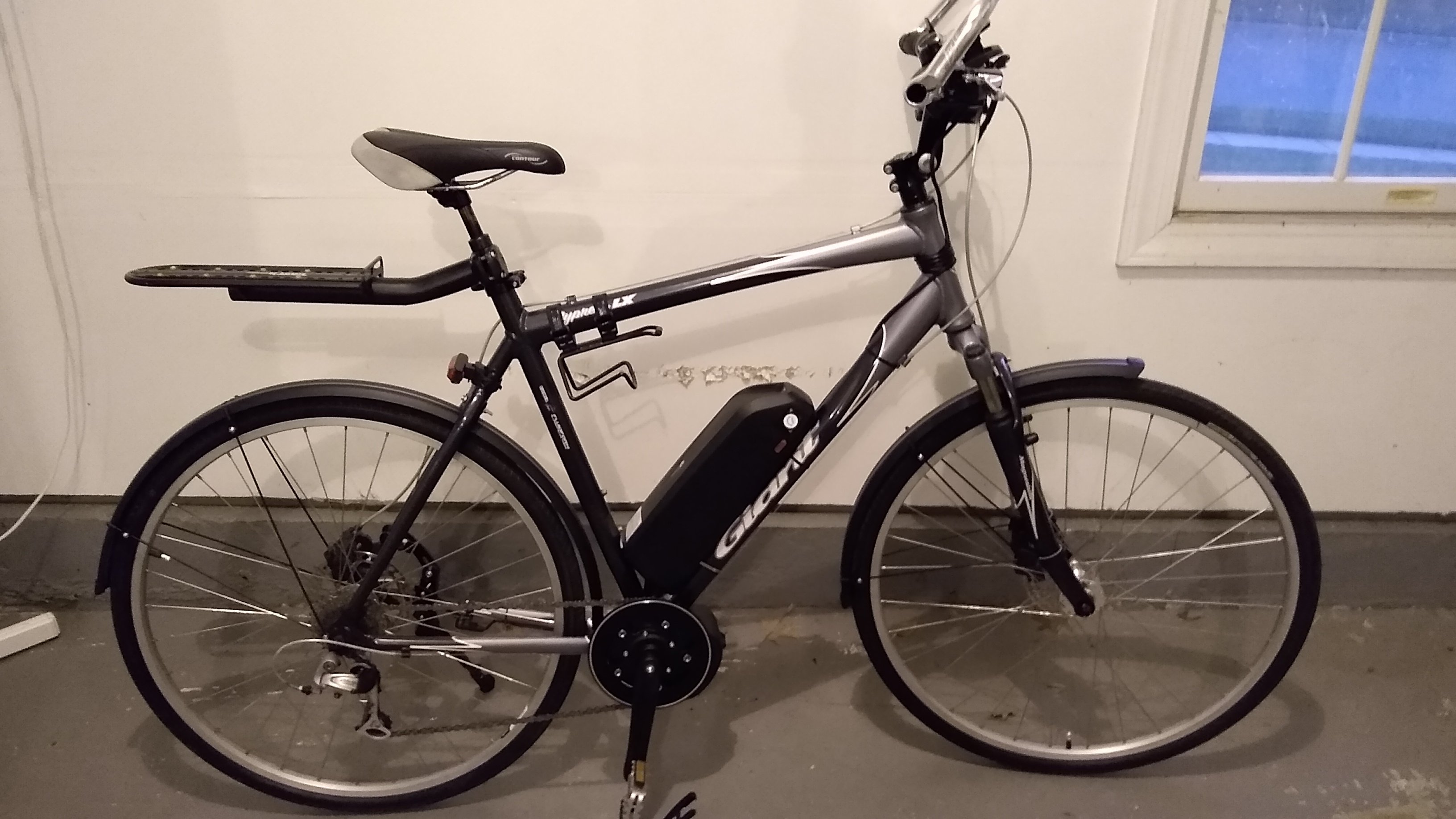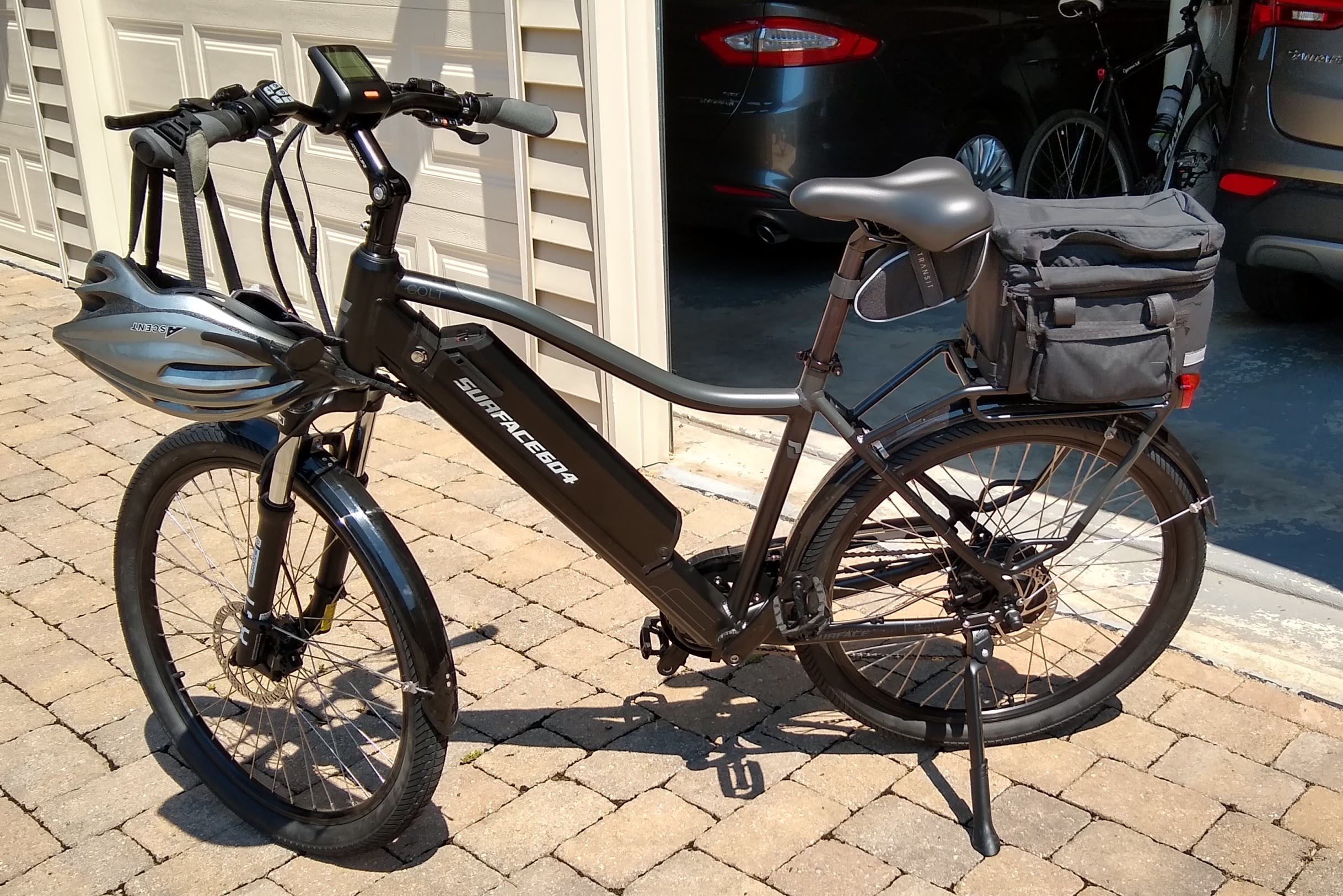 Andrew moved out this month and is sharing an apartment with someone he met at his new job.
May
As has become somewhat a tradition, we took Andrew out for his birthday dinner at his favorite Indian restaurant, Jaipur, in Fairfax. The only reason I mention this is because we got this great photo of him and he would soon be leaving our nest.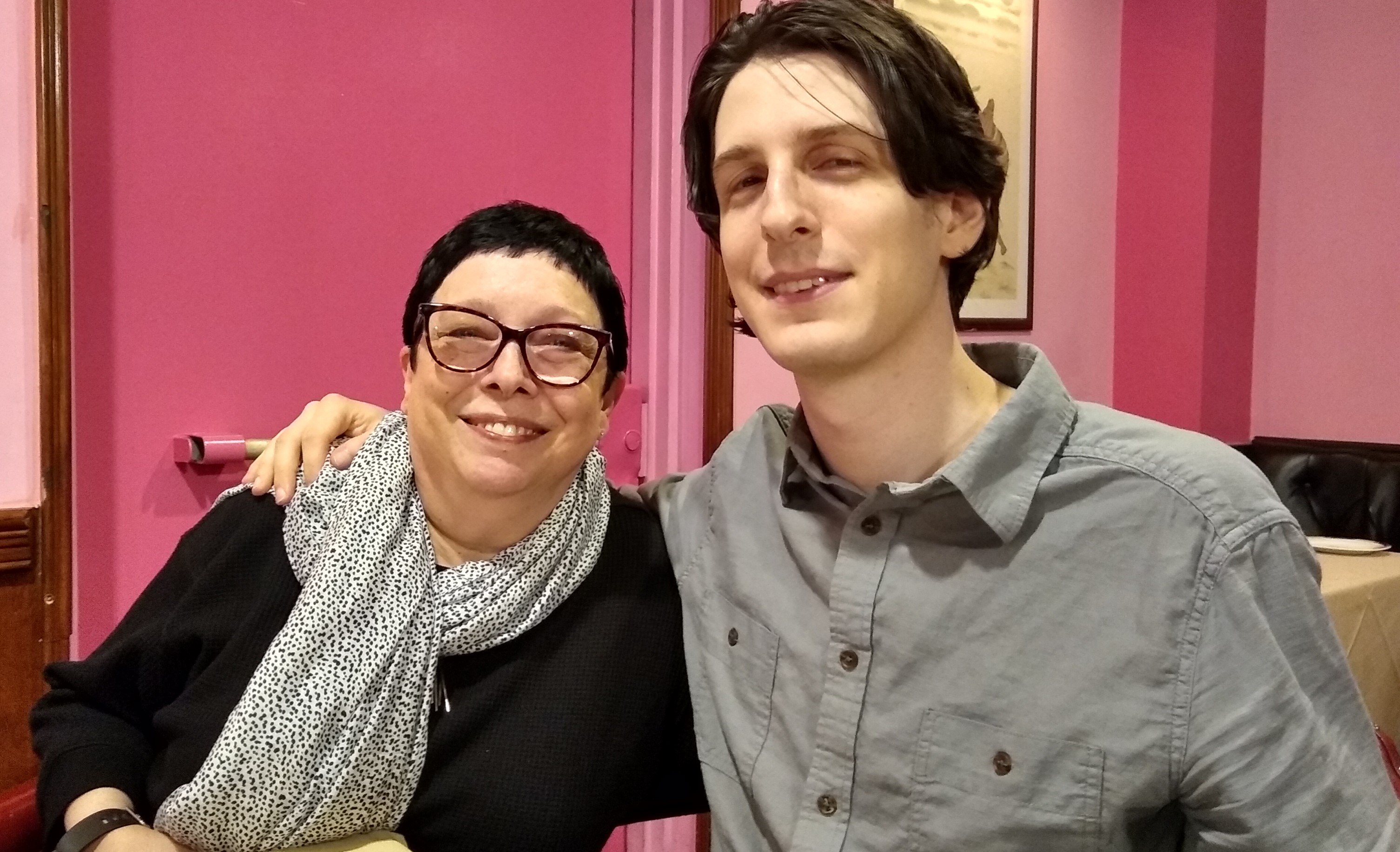 Bruce resumed riding his bicycle to work. It proved to be quite difficult since it had been about 9 years since he did that (motorcycles kind of quashed this exercise program). But he decided this would benefit his still-healing left hip.
Mar
Rachel finally got her new wheelchair this month and it's awesome! Completely different technology not based on a huge block of foam but, rather, on a sculpted chair shaped to fit her body perfectly. We immediately noticed she is sitting more upright and not slouching to her left.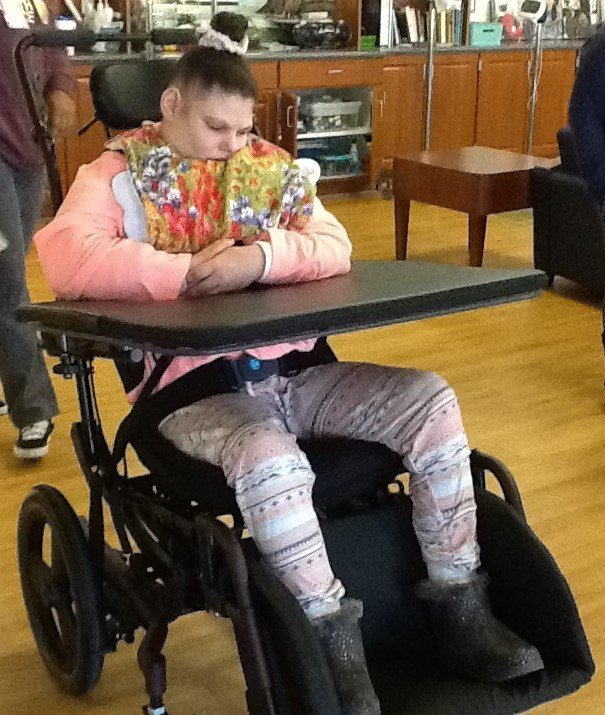 Bruce continued to recover from hip replacement surgery. It continued to be a struggle. He was still using a cane to get around.
Jan