Welcome to Scherzinger.Org!
See that SCHERZINGEN crest (click here to see it bigger)? That's the official crest of the town of Scherzingen, Germany (current population about 80), where the Scherzinger family originated. It's a really tiny town that's actually smaller than most suburban subdivisions in the US. The crest was sent to my father, Earl, by his second cousin, Robert Carl Scherzinger, from California. Thanks, Robert!
Please feel free to roam around. There's a lot to see here, including our old Geocities site. Although it is extremely outdated and should probably just go away, I've preserved the photos, but note that the information is very old. You can access the old sites via the Family Links menu item.
See ya!
This Year's Highlights
Jun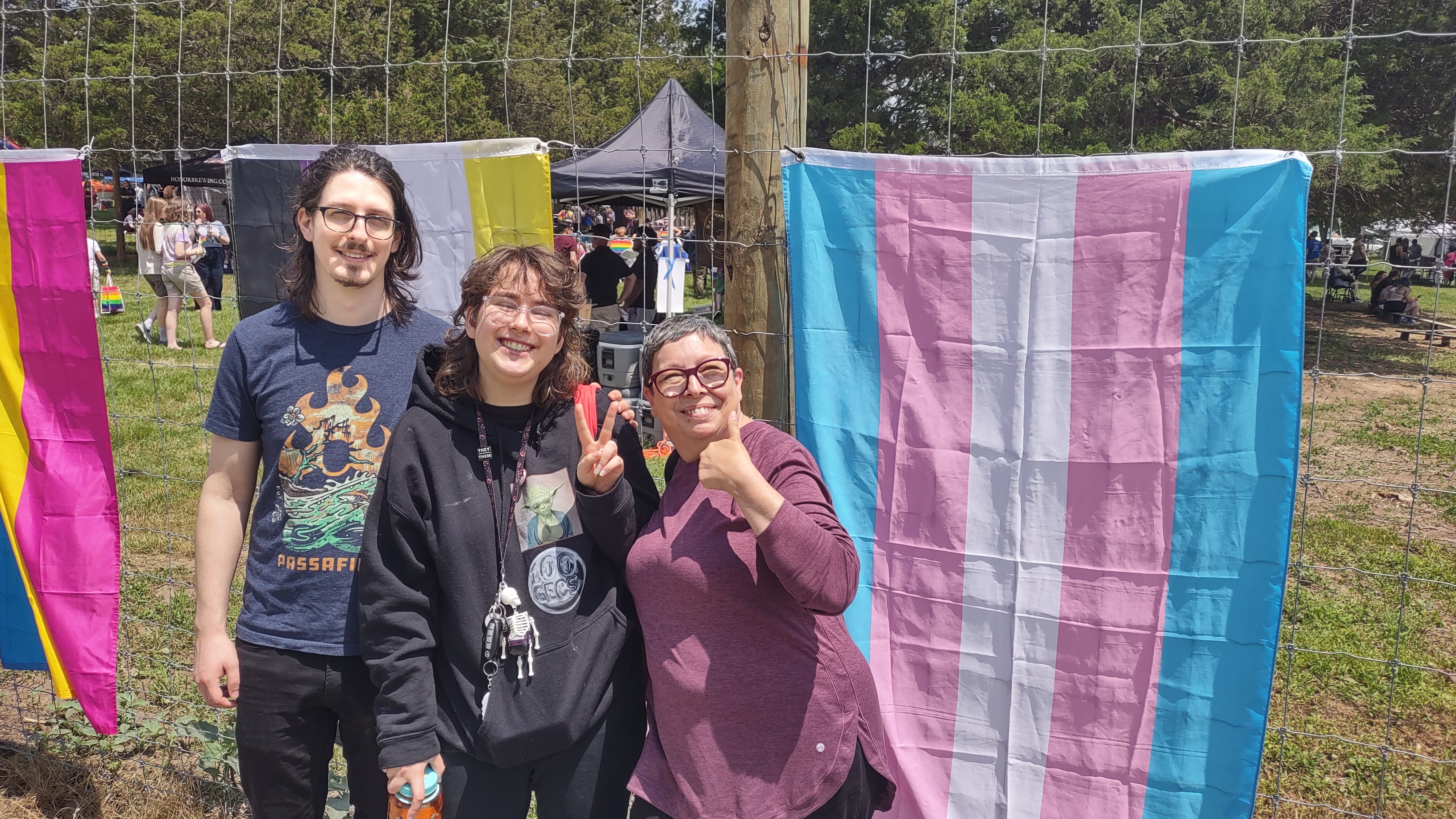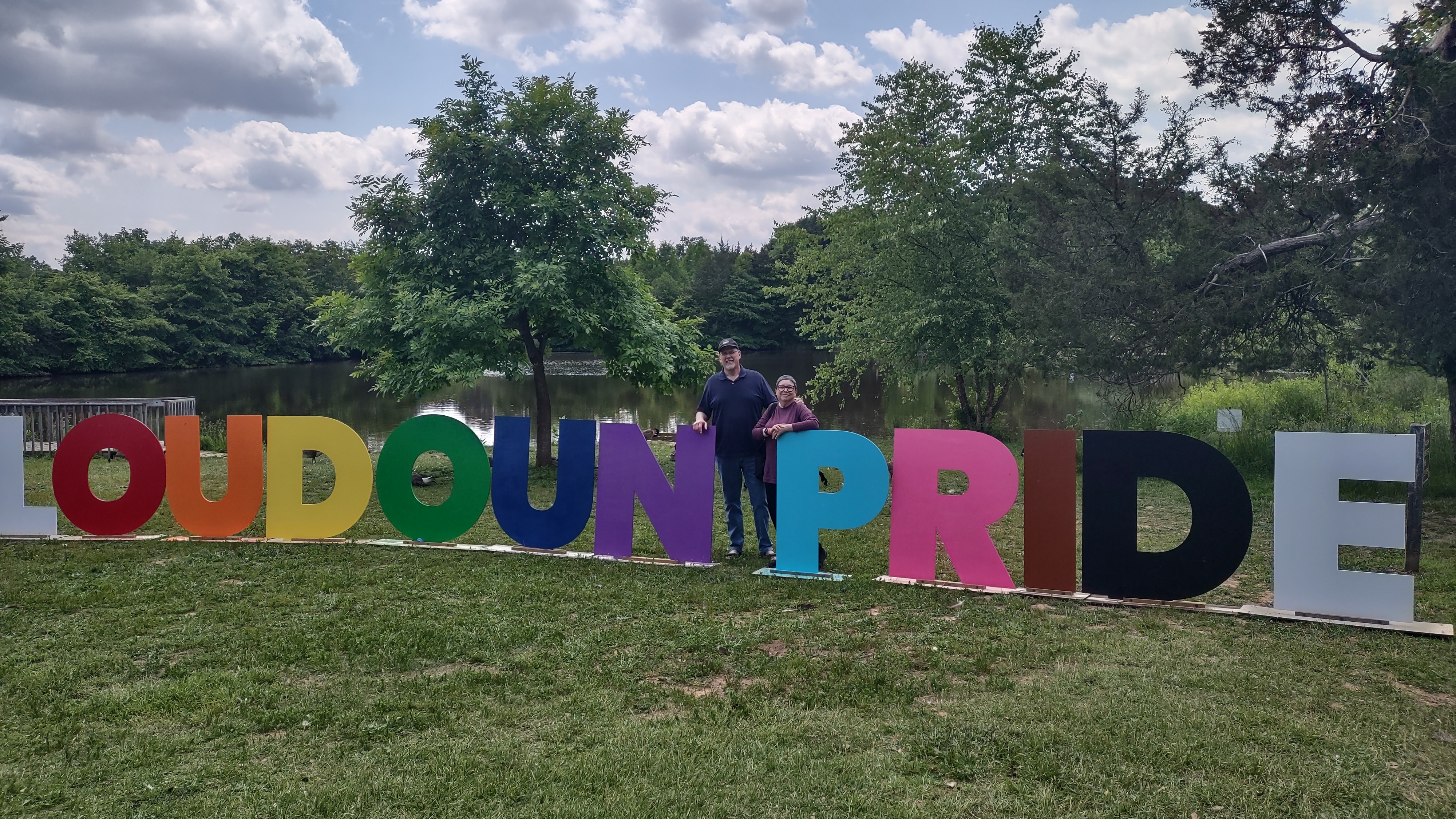 The plan was for Eileen and Bruce to meet at Claude Moore Regional Park for a picnic lunch. When we arrived, the familiar entrance was blocked, allowing only vendors to enter. Vendors for what? We had to find another entrance, which we did after a few U-turns. Once in the park we discovered that the event happening starting at noon was the (now annual) Loudoun County Pride Festival. So, we went in.
Our au pair who lived with us in 1998-99 when we had our current house built, Lea (Nomme) Last, has been coming to the DC area occasionally for the past year or so. She ended up working as a broker for selling insurance for space vehicles. What are the chances?! Indeed, last year we met up where I work. Her team was astonished how I walked into the lobby and immediate big hugs ensued. Her visit this month happened on Bruce's birthday, and their lunch together (with Eileen) was the highlight of his day.
May
For our visit with Rachel this month, we booked a oceanview hotel room at Virginia Beach on Mothers Day weekend. It was like a 3-day mini-vacation. Rachel was in great spirits, we went to some excellent eateries, and the view and ocean breeze from our hotel room balcony really made for an enjoyable trip.
Bruce got involved with yet another website project. This time it was with Eileen's hometown, Hicksville, Long Island NY. The site had been created and maintained for over 20 years by a dedicated Hicksville High School alum who passed away early this year. Of course, Bruce turned the new team onto Joomla, which has been overwhelmingly accepted as the new platform. The previous site was done in raw HTML using Microsoft Frontpage. The new system has a learning curve for the new team, but they are catching on quickly.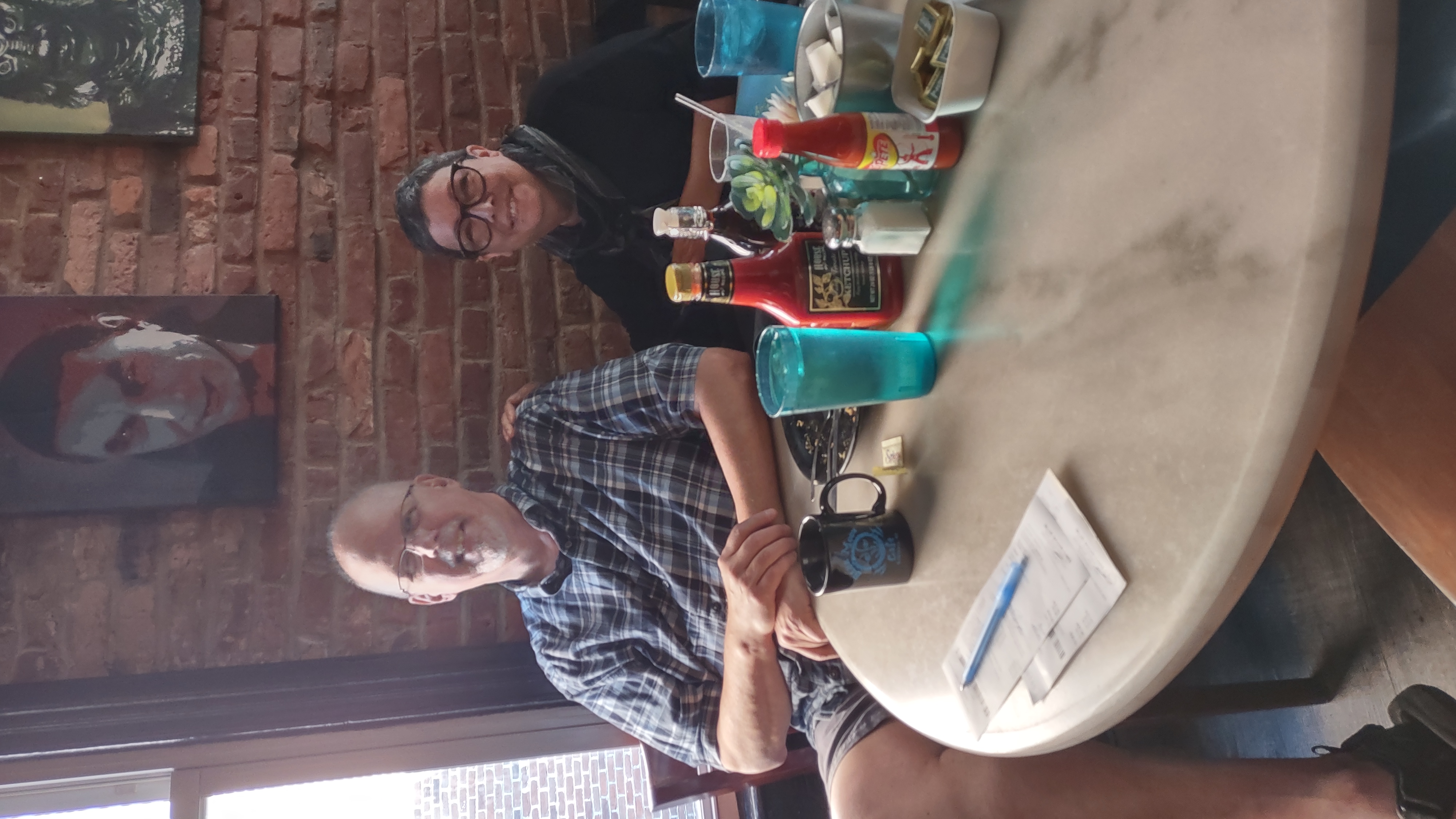 Bicycle commuting got stalled by the building management company dragging their feet on granting Bruce access to the fitness room (where the showers are!).
Eileen and Bruce did a day trip to Baltimore's "Fells Point" to have breakfast at The Blue Moon Cafe. The first and only other time they dined there was, they think, around 2008 when they met their first "official" au pair, Bodil (Groop) Daunfelt, for brunch. Being there again brought back very fond memories of Bodil's year being part of our family. We still love her dearly and hope to see her again sometime.
Mar

Bruce signed up for a couple of wellness programs through work. One will help him better manage his diabetes through proper diet and exercise while the other works on his physical flexibility. This is intended to help him get back on the bike for longer rides, such as commuting to work.
Feb
Bruce transitioned to a new project at work while he continues to support the previous one part time. The new project is called "HALO" (Habitat And Logistics Outpost). It comprises a large inhabitable section of NASA's new "Gateway", which is a small space station that will orbit the moon and serve as a rendezvous point for "HLS" (Human Landing Systems) vehicles as well as a communication relay station. Bruce is providing software systems engineering to ensure the design meets NASA's requirements. Bruce's office moved off-campus to a nice lakeside location. He's hoping to be able to resume commuting by bicycle very soon.
Jan