Thought I'd try something new this year. This page will allow me to capture things as they happen during the year. Those of you who choose to keep close tabs on us will be able to do so, and when it's time for me to write the annual newsletter I will have all the information right here to draw from. Not sure why I didn't think of this before.
Dec
Well, this has been an interesting month. Lots of little details I won't go into here.
David is home for the holidays, having arrived on the first night of Chanukah (Friday the 15th) after a delayed departure from Atlanta. We waited for him so we could all celebrate the first night ON the first night. It was worth it.
Most recently (Dec 22) we went to see Thomas Dolby and BT at the Birchmere in Alexandria. This was primarily a Chanukah gift for David, who is an ardent fan of BT. Andrew liked some of BT's earlier work. Neither of the boys had ever heard of TD. Eileen and I having lived through the 80s and 90s and loved the music, were both TD fans. So we all had an interest in this concert. TD opened the show at 7:30. His current "Sole Inhabitant" tour ends with the very next show in NYC next week. But he promised he'd be back at the Birchmere next year, probably with some new material. The crowd was absolutely wild! Below are some videos that pretty much show you how his new "one man show" works. You can visit his website at ThomasDolby.com if you want more. There's tons more videos on Google and YouTube. I hope you enjoy these.
Leipzig Is Calling
One Of Our Submarines
Live In A Suitcase
Flying North
She Blinded Me With Science
Next week we will be driving down to visit Rachel. The kind folks at The Arc of the Piedmont, who bought our van, are letting us use one of their brand new minivans to drive to Norfolk so we can take Rachel out to the mall, to Outback Steakhouse, and to look at the light displays. These are things she really likes to do.
Nov
November seemed to come and go. Gary Kunkel paid his traditional annual visit early in the month. Unlike last year, the weather just wasn't with us this year for a bike ride. So Gary lugged his two bikes all the way from Indianapolis for nothing. We did watch quite a bit of football and Tour de France video on DVD. Bruce completed his 7th course, another tough one, toward his master's degree. And Eileen's brother Lee and his friend Dean came up from Florida for Thanksgiving week (he won't admit it, but they really came here to go to a Washington/Carolina football game at FedEx field for which they got free tickets). Oddly enough, I don't think the camera came out once this month. Dang it!
Oct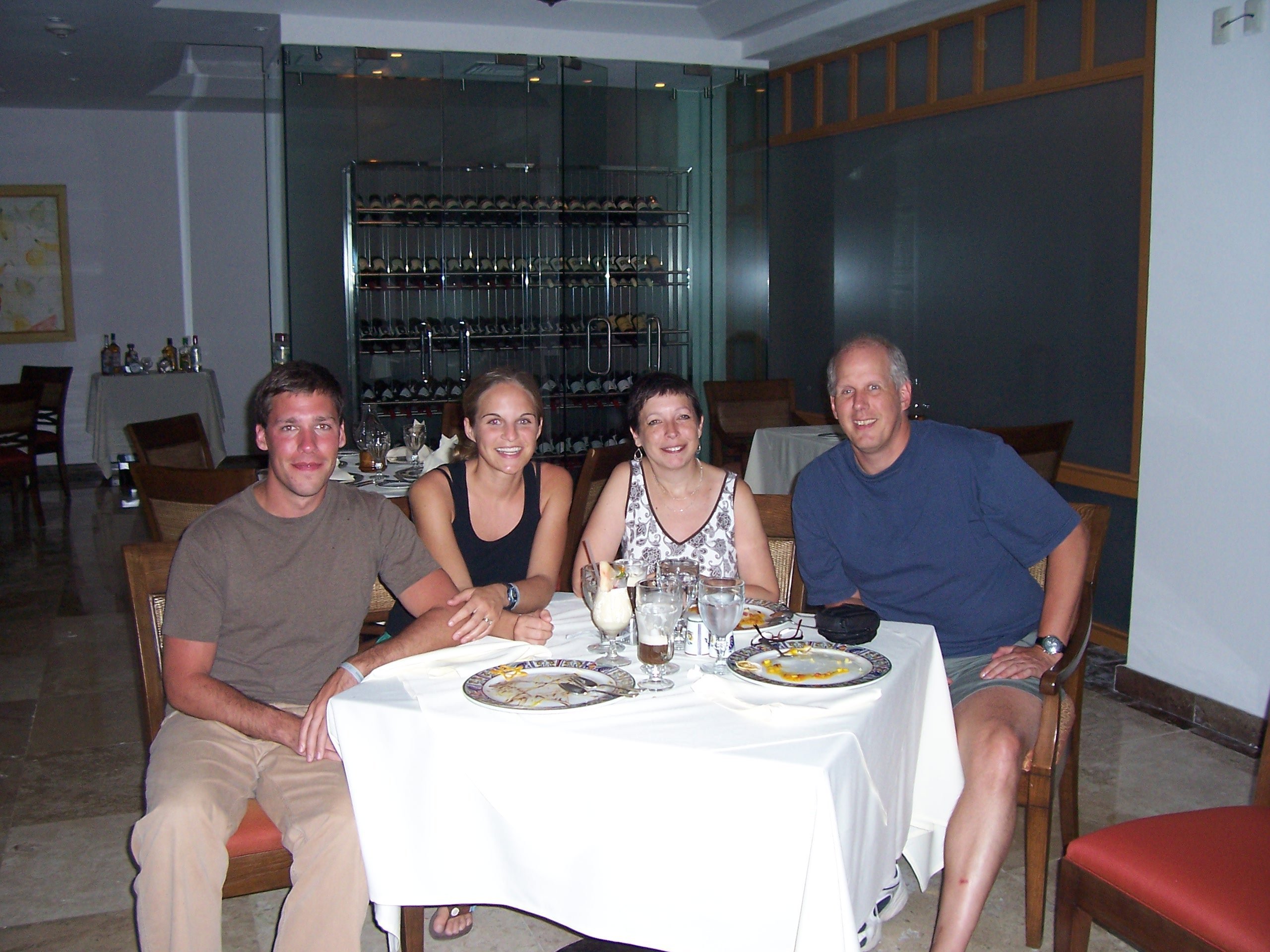 Eileen and I traveled (kidless) to Cozumel this month to celebrate our 23rd anniversary. We had visited Cancun and Riviera Maya over the past few years, but this year I wanted someplace that would beg me to learn how to dive. Unfortunately, that never happened. However, we did have a very relaxing and fun-filled week at Cozumel Palace, the second Palace Resort where we've stayed for a whole week. During the week we visited two others, Playacar Palace and Aventura Spa Palace. In 2005, when we stayed at the Moon Palace during spring break (MISTAKE!), we got to visit Xpu-Ha Palace and Beach Palace in Cancun. We met the wonderful young newlyweds you see pictured with us here at a small restaurant in Coba, who made our week so much more memorable. We will probably...no, DEFINITELY be going to Cozumel again!
Sep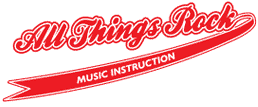 It's back to school time for both Andrew and I. He's in the 8th grade now and I am in the second half of my master's degree program at GW University. This was a busy month, climaxing with Andrew's end-of-summer band camp performance at Jammin' Java in Vienna. Andrew attended band camp at All Things Rock in Mclean. For three weeks, he got his first taste of drum lessons and became a member of three bands, one in which he played saxophone and the other two drums. Each band wrote one or more original songs and recorded them in a real recording studio and even made a CD! It was exciting, and the icing on the cake was the live performance at Jammin' Java.
Aug
We all went down to Georgia Tech to see David off to college about mid-month. I was amazed I was able to get all his stuff in our wagon along with all four of us. There were some tears and a long goodbye, but we really enjoyed our week in Atlanta and checking out the campus. We toured CNN, The World of Coca-Cola, the Georgia Aquarium, and we took a bus tour of the entire city of Atlanta, spent some time in Millenium Park, and somewhere in there we managed to get David all registered and into his dorm. Man, what a whirlwind week that was!
Jul
It's' nearing the end of summer, Eileen's annual candy workshop in Madison, WI, is over and David goes off to college in three weeks. Bruce and the boys traveled to Sandusky, OH, where they met his brother David Vogel and best friend Gary Kunkel. Bruce, Gary, and the boys took-in Cedar Point for two days of some serious roller coastering (is that a word?). Dave and his sons Cory and Scott arrived Tuesday to join us for dinner. Though we did not get to ride the Top Thrill Dragster (mechanical problems), we got to ride nearly all the others. What a great way to end the summer!
Jun
It's the middle of June and this is the first year I can recall since we moved to Northern Virginia when spring actually felt like spring. It's mostly been slightly unseasonably cool all year with a couple 90-degree exceptions in May (and maybe one in the very early spring). This month and last have been 'nai mitzvah "season". One or more of us have been invited to some sort of Jewish celebration at least once per week. It's been a blast, but it's a good thing this doesn't go on at this pace all year.
I turned 50 this month, and yet I don't feel a day over 60. It's biking weather now and I am trying to ride 15 miles or more at least three times a week. The trip to work is about 10 miles each way, and I do a weekend ride that's just about 15 miles. My legs are getting a lot stronger now and now my only weakness is breathing. I need to get that looked at.
The boys were getting irritable awaiting the end of the school year. David's graduation from TJ was a momentus occasion. Governor Tim Kaine spoke at the commencement ceremony. David was grinning from ear-to-ear. They produced a DVD of the entire event and we got a copy.
Immediately after graduating,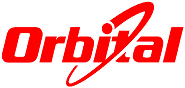 David started working as an intern for Orbital (Bruce's employer) again this summer on June 26. He was assigned to document guidance and control systems software on one of Orbital's internal wiki pages. Compared to his last year's assignment, it was kind of boring. But he got through it. On his first day of work, I arranged for us both to meet Dave W. Thompson, the founder and CEO. It was a very special moment for us both.
May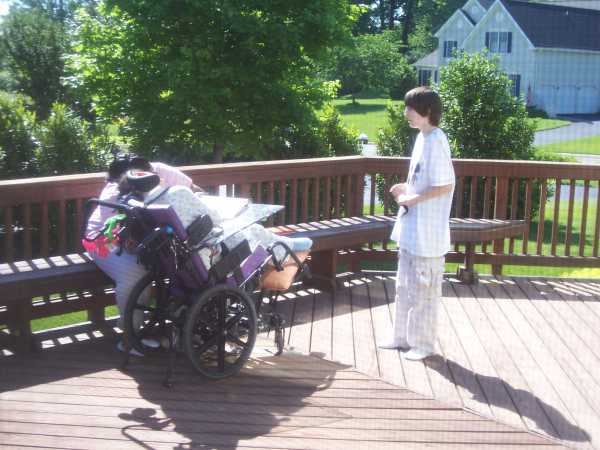 Andrew became a bar mitzvah on May 13. This was a big deal because we brought Rachel home from St. Mary's for the first time in three years. Along with her came her best friend, Ashley Brickhouse, who helped take care of her needs while we were all dealing with the details of the occasion. In addition to Rachel and Ashley, our au pair from 2001, Christina Nilsson (Sweden) came for an extended visit (about 6 weeks). Of course, Eileen's family came from all over, mostly from Florida and New York. This is the last bar mitzvah in our family, so we'll have to be creative to get everyone to come and visit again. Hmmm...let's see...our 25th anniversary is coming up in a couple years.
Apr
David was admitted to all five schools he applied to. They are:
Carnegie Mellon, Pittsburgh (too expensive)

Case Western Reserve, Cleveland (too cold)

Georgia Tech, Atlanta (nice!)

University of Virginia, Charlottesville (no EE program)

Virginia Tech, Blacksburg (too remote)

Needless to say, David's choice was based on his own set of credentials. His first choice, and ours, would have been CMU had it not been for the $50k/year price tag. OUCH! Georgia Tech is a very good second choice. It's not particularly close to home, but it's in a warmer climate, a big city, and has lots of financial aid options. We think David is interested in their Co-op program, which could have him living just about anywhere in the country every other semester.
Jan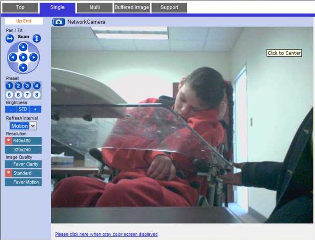 We bought a standalone webcam for St. Mary's so now when we call Rachel on Sundays we can actually see how she's doing. She can't see us, but she can hear us on the speakerphone and we can see her respond (when she just happens to be awake). We hope someday to make it possible for her to see us as well, but that's a bit more expensive and a LOT more complicated.
Here's a shot of Rachel as we see her from home. This technological breakthrough was featured in the Winter 2006 St. Mary's Newsletter.